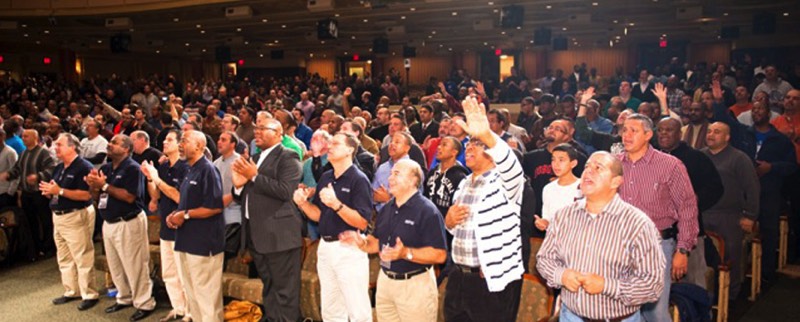 Men's Discipleship Boot Camp®

Date: May 30, 2015
Location: Christian Cultural Center
12020 Flatlands Ave - Brooklyn, NY



Discipleship Boot Camp® is an event that challenges a man to the depth of his being, confronting him with the realization of the Holy God, the great inadequacy of the workings of his flesh, and the hope that exists only through Jesus Christ and in living out the plan God has for him as the head of his family, leader in his church, and provider.


"The Man God Blesses"
will..


Train, Instruct, and Challenge your men to thrive in the roles that God has given

Ignite the faith of your men and motivate them to love God and bear much fruit

Break the grip of sin and addiction to pornography, substance abuse, and relational dysfunction

Crush the cycle of yo-yo Christianity, and provide training that yields male maturity

Provide the "shot in the arm" for your Men's group to put them back on the right direction

Provide training to your Pastor or Men's Leader to effectively address the needs of your church's men
We look forward to your attendance at Men's Discipleship Boot Camp®.
We pray this training will effectively make a difference in your Christian walk.